If you're looking to keep your workplace clean and tidy, while also cutting costs and iNJreasing productivity, then you need to consider professional Toms River cleaning services! Perhaps you were thinking about investing in a new product or line of services instead? Well, deciding to invest in the appearaNJe and cleanliness of your business can actually provide a host of cost-effective benefits, making new products or services possible down the line! Clearly, Toms River cleaning services are well worth considering.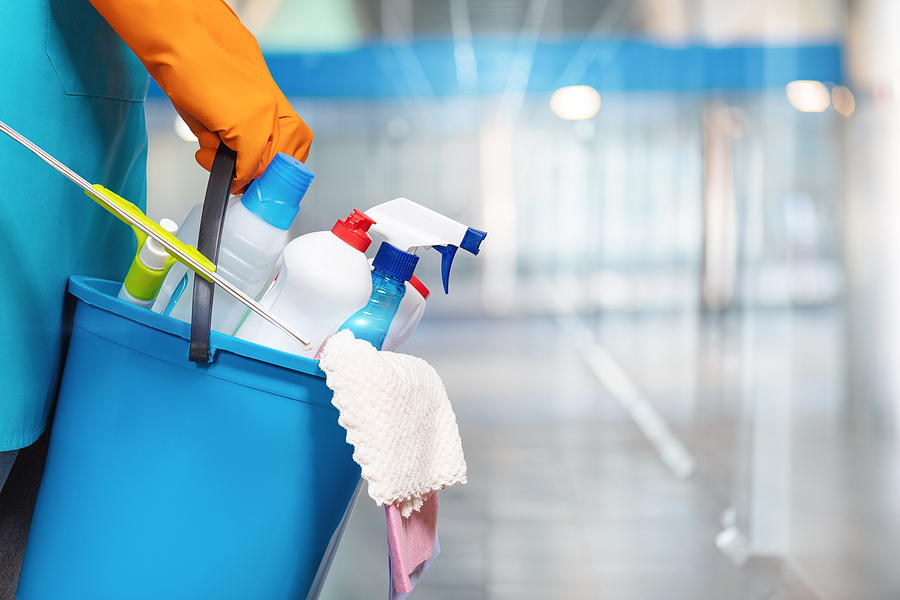 Make A Great First Impression
Making sure that your business is clean is more important than ever in a post-COVID world. With health and cleanliness at the forefront of customers' minds, it's crucial to make a good first impression when customers enter your business. If customers are greeted with cluttered counters, grimy floors, or unkempt restrooms, it is safe to say that their first visit will be their last! Above all, failing to make a good first impression prevents you from showing potential customers just how wonderful your products and services are. You don't want to lose a customer or a sale over dusty shelves do you?
Keep Your Business Clean
We know what you're thinking: you would rather spare the extra expense of hiring Toms River cleaning services. However, the truth is that outsourcing the cleaning of your business is much more cost-effective than having it done in-house. When you hire Toms River cleaning services, you will pay only a single fee for the services you choose each time they clean. With that in mind, if you decide to have a handful of your employees take care of it instead, you would not only be paying their salary, but payroll taxes and health benefits too.
Also, it will probably take your employees longer to clean than if you had it done by seasoned professionals. Toms River cleaning services have the proper equipment and skills to successfully clean your workplace in a fraction of the time. Additionally, it will cost you more money to have your business cleaned in-house than hiring outside cleaning services.
Let Your Employees Work, We'll Handle the Cleaning
When you make your employees responsible for cleaning your workplace, it shifts their focus from taking care of your business to cleaning up instead. Don't you want your employees working on what you hired them for, instead of taking care of housekeeping duties? Think about it: if you delegate thirty minutes of cleaning a day for five employees each, that's more than twelve hours of lost work time in a week! With that said, if your employees are currently taking care of cleaning your workplace, hiring a commercial cleaning service will effectively iNJrease your employees' productivity.
A Clean Office = Happy Employees
More often than not, employees want to feel valued by their employers. Of course, praise, raises, and bonuses are perfect for doing just that. However, providing a clean and healthy workplace can be a more cost-effective way to make your employees feel valued, especially in a post-COVID world. If your employees feel comfortable, healthy, and valued in their workplace, then productivity and employee satisfaction will surely skyrocket! In addition, if your workplace is open to the public, it can help to make your customers feel valued too! This would not only create new customers but will eNJourage them to return to your business and spread positive word-of-mouth recommendations: a win-win!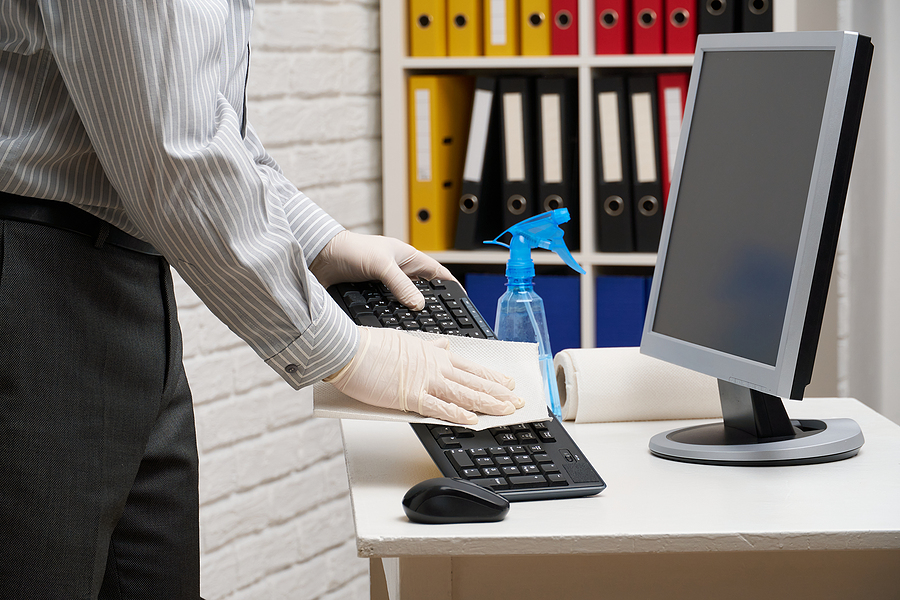 Toms River Cleaning Services "On The Spot"
Now that you know all the benefits that Toms River cleaning services can provide your business, the decision to outsource housekeeping should be an easy one. At On the Spot Cleaning, we understand that a clean working environment enhaNJes the productivity, health, and work experieNJe of your employees. We work diligently to earn your trust and confideNJe, going far beyond what is expected of a commercial cleaning company.
On The Spot Cleaning continuously raises the bar for housekeeping services in New Jersey and maintains its standards through hard work and professionalism. Ultimately, our goal is to build long-lasting relationships with our customers by going the extra mile every time. Contact us today for a clean workplace and a free estimate!