Whether you have a vacation rental that you turn over weekly or monthly or a year-round rental, a thorough cleaning in between renters is crucial in keeping a good rating on sites like AirBnB and getting new tenants. We're not talking about simply cleaning the bathrooms, dusting, and vacuuming. As a result of the pandemic, we're talking top to bottom cleaning. The cleanliness of your rental is one of the concerns for potential tenants. You can do it yourself but there are numerous benefits to hiring a professional rental cleaning service.
Quick and Efficient
Let's face it: most people don't enjoy cleaning and a thorough rental cleaning takes time. If you have a year-round rental to clean, you may have a little more leeway but with a vacation rental, time is limited. Tenants are out one day, and new ones are in the next or sometimes even the same day. A professional rental cleaning service can save you a lot of time, especially if you have multiple rentals. They have the experience to quickly and efficiently provide your rental with a thorough cleaning.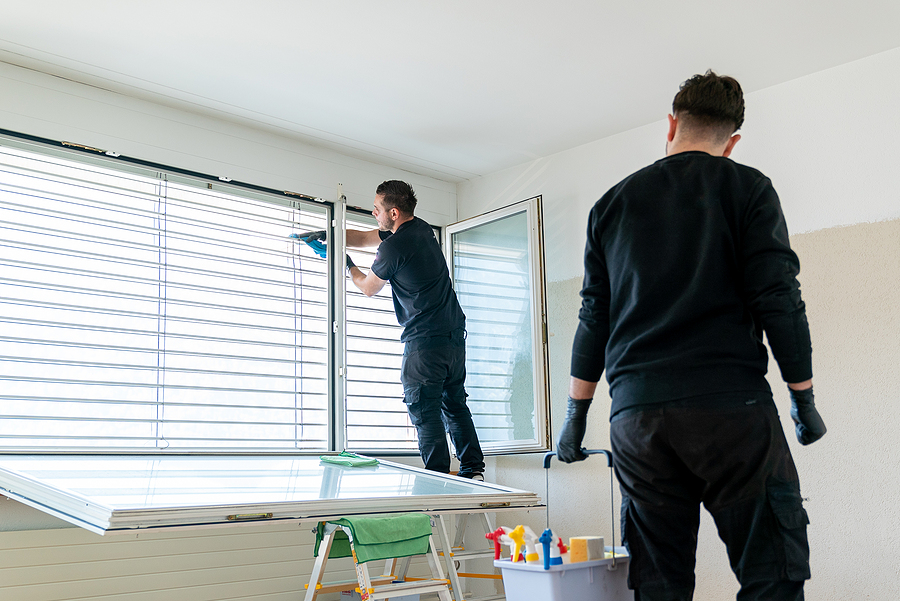 Experience and Professional Results
With a rental cleaning service's experience comes a reputation to uphold. They know what landlords and property managers expect in terms of cleanliness, so they will ensure your renters are pleased too. If not, you won't be using them again. Professional rental cleaning can be extremely beneficial for prospective tenants who want to get a feel for the rental. A reputable rental cleaning service will provide references upon request to prove their trustworthiness and the quality of the services they perform.
Reliable Turnover
As we mentioned previously, the skill and efficiency of a professional rental cleaning service are especially valuable to landlords that have vacation rentals. The brief turnover time between tenants leaves little time to get the job done. Doing it yourself or hiring inexperienced cleaners can often lead to disaster. If an emergency comes up and the cleaning goes undone or if the company you hired isn't thorough enough, your new tenant will be unhappy immediately upon arrival.
Customer Service
A rental cleaning service will arrive with the knowledge and have all the necessary equipment to get your rental clean in no time. They work with landlords all the time and understand the importance of keeping your rental clean and your tenants happy. A reputable company committed to customer service will go above and beyond to not only meet your expectation but exceed them..
Savings – Time and Money
Often landlords are concerned about the cost of hiring a professional rental cleaning company. However, it can save both time and money. Whether you are a full-time landlord with multiple rentals or a landlord of a single unit who has a full-time day job, your free time is valuable. Would you rather spend it cleaning your rentals or doing something you enjoy?
Now you understand the time it will save. However, you may still be wondering how a cleaning service will save money vs doing it yourself. Let's be honest. If you are doing your own rental cleaning, you may just want to get it done as fast as possible, but ask yourself: "Will that provide your tenants with the best cleaning possible?"
Probably not. And if they aren't happy, not only will you have to clean your rental again, you probably won't get a good review or return business from those tenants. A bad review can end up costing you big in the loss of future business. It is better to spend a little on professional rental cleaning to avoid bad reviews and allow you to enjoy your free time without the interruption of dissatisfied tenants. Many tenants willingly pay more for a spotless rental, so you may even be able to increase your rent.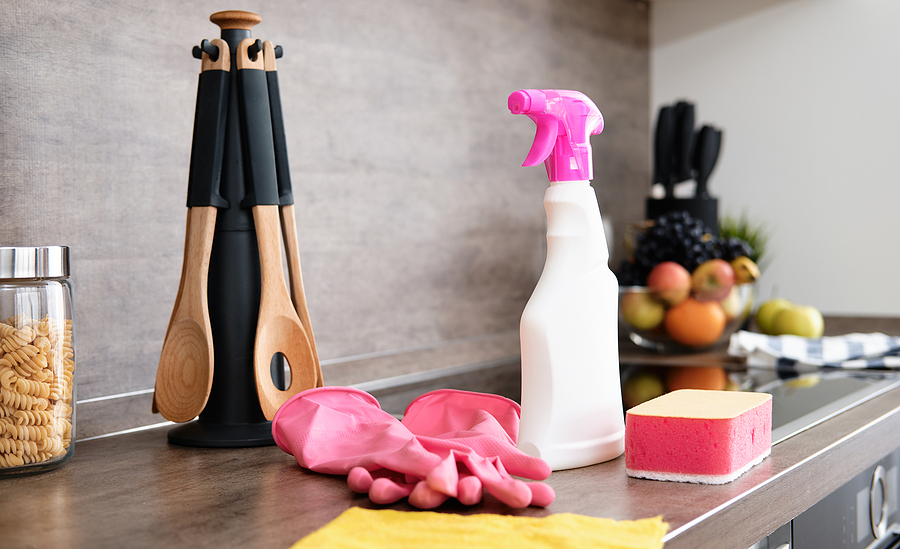 Rental Cleaning Pros in Toms River NJ
You can't put a price tag on cleanliness. Even if you think your rental is clean, a professional rental cleaning service can go over it and find things you may have overlooked. Whether you have a single vacation rental or are a property manager with multiple locations, thorough rental cleaning is important.
On the Spot Cleaning offers professional cleaning services for vacation rentals as well as residential and commercial properties. Our team is made up of experienced cleaners who know how to scrub, sanitize and clean every inch of your rental. We serve Ocean and Monmouth counties, including rental properties on LBI. Contact us today!