It doesn't matter if you're a career woman, a working mother, or a stay-at-home mom – you probably feel like there just aren't enough hours in the day to get everything done and still have time to do the things you enjoy. One of the tasks that often drops down on the to-do list is house cleaning. Love it or hate it, there's no debating that it takes a lot of time. It is estimated that the average American spends 15 hours a week on cleaning. However, there is a way to get the house cleaning off your to-do list and spend that time on things you'd rather be doing. Hire a home cleaning service.
While it seems like a simple solution, some women feel guilty about hiring someone else to clean their house. They feel like they should be able to "do it all" and if they don't, they feel that they have somehow failed. It's silly to consider hiring a home cleaning service as a sign of failure when there are so many great benefits it can provide besides a clean house.
Preserve Your Mental Energy
Cleaning and maintaining a home takes a surprising amount of mental energy. When you're already busy trying to keep up with work, kids, and other responsibilities, cleaning can become overwhelming. The mental effort required to clean can take away from the time and energy you could be spending with your children or partner, or doing things that bring you joy. Hiring a home cleaning service can give you back some of that mental energy, allowing you to focus on other aspects of your life.
Save Your Physical Strength
Physical exhaustion can lead to mental exhaustion, and both can impact the quality of your life. Whether you work outside of the home or are a stay-at-home parent, you need to be physically strong and healthy to keep up with the demands of daily life. Spending hours cleaning each day can be physically taxing and leave you feeling drained. Hiring a home cleaning service can help preserve your physical strength, allowing you to engage in activities with your family, work, or hobbies that require physical energy.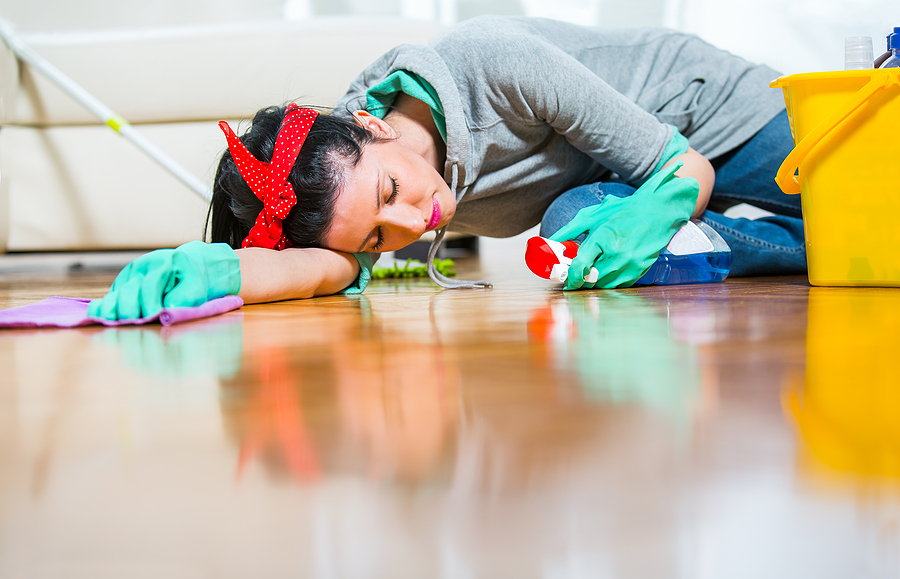 Eat Healthier Meals
Cooking in a clean kitchen can be a motivating and enjoyable experience. However, if you are exhausted from cleaning it on top of your other responsibilities, it can be hard to find the motivation to cook. Ordering food or eating out can be more appealing options, but these can be both expensive and unhealthy. By hiring a home cleaning service, you can ensure that your kitchen is always clean and ready for cooking, making it easier to cook healthy meals for yourself and your family.
Entertain with Confidence
Entertaining guests can be a source of joy and social connection, but it can be challenging when your home is dirty or cluttered. Hiring a home cleaning service can help you feel more confident in your ability to host guests and create a welcoming environment for them. Knowing that your home is clean and tidy can also help you relax and enjoy the company of your guests.
Don't Forget Self-Care
Self-care is essential to maintaining emotional and physical health, particularly when raising children. However, finding time for self-care can be challenging when you're juggling multiple responsibilities. By hiring a home cleaning service, you can free up time to engage in self-care activities such as exercise, meditation, or spending time with friends.

Ready to Hire a Home Cleaning Service?
On the Spot Cleaning is a great choice! We provide residential and commercial cleaning services in Monmouth and Ocean County, NJ, and can customize a cleaning package that fits your needs and budget.
There are plenty of good reasons to consider hiring a professional home cleaning service to handle house cleaning. So, if you're feeling overwhelmed or just need a little extra help around the house, contact On the Spot Cleaning today. We'd be happy to help make your life a little easier.