If you're building a new home or remodeling your existing home, you know how messy it can be. You can't wait for the construction to be finished and all the debris hauled away. Then you'll be able to enjoy it, right? Well, maybe not right away. Even though the contractors will take away all the construction waste, there will be sawdust, sheetrock dust, and other debris left behind. Before you can sit back and relax, there is post construction clean up to be done.
However, surviving construction is stressful enough. You probably don't have the energy left to tackle the clean up. Post construction clean up is much more labor-intensive and time-consuming than routine house cleaning. Hiring a professional cleaning service is the way to go. Professional post construction cleaning services have the skills and experience necessary to tackle any post construction mess, no matter how big or small. There are multiple advantages to having a post construction cleanup handled by professionals.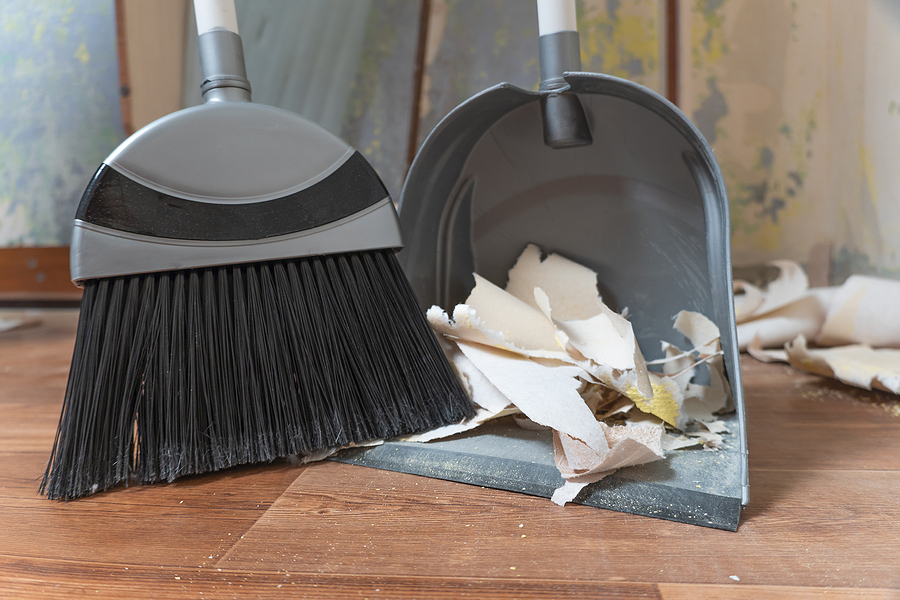 Equipment
When you hire a post construction clean up service, they will arrive with commercial-grade equipment and supplies to get the job done. Your household vacuum cleaner lacks the power necessary for a thorough cleaning. You could also end up damaging the appliance as it wasn't designed for heavy-duty cleaning.
Experience
Whether this is the first time you've been faced with post construction clean up or you've been here before, a professional cleaning service will have extensive expertise in handling such tasks. They know what tasks to tackle first and the most effective and efficient way to get the job done. The dust and debris of construction will blanket every surface in your house. A professional cleaning crew will go over every nook and cranny in your home, from the baseboards and window frames to light fixtures, walls, floors, and more.
Safety
Post construction clean ups can be dangerous. Not only can sharp objects such as nails, splinters, or shards of glass pose a risk of injury, but the dust and debris can also increase the risk of respiratory illnesses if masks aren't worn. Professional post construction cleaning services ensure their employees have the right safety gear and are properly protected, so you won't have to worry about any health hazards.
Time
Post construction clean ups require time and effort – something many people don't have to spare. Cleaning up after renovations or construction is no small task. It usually involves tedious chores such as scrubbing floors, removing stickers from windows and appliances, or removing paint overspray or splatter from surfaces. A professional post construction cleaning service can complete the job quickly and efficiently. After all, wouldn't you rather be enjoying your home instead of cleaning it?
Budget
Construction can leave a homeowner feeling financially drained, which is often the biggest reason to opt for DIY post construction cleaning. However, when you consider the potential damage to your household cleaning equipment, the risk of personal injury, and the amount of time to complete the task, it's easy to see that it is worth the investment. It may even save you money in the long run.

Professional Post Construction Clean Up
Ready to take this task off your to-do list and start enjoying your new home? On The Spot Cleaning is here to help. We offer complete residential and commercial cleaning, including post construction cleaning. Our employees are thoroughly trained and insured. With our experience and attention to detail, you will receive professional results while you sit back, relax, and enjoy your home. Contact us today! We can create a customized cleaning service to fit your needs.