Are you looking for a quality cleaning service in Toms River, NJ, or the surrounding area? Or maybe you need a reliable turnover cleaning service on LBI? There are specific qualities you should look for when choosing a professional cleaning service. At On The Spot Cleaning Services, we believe we have those qualities and are the best choice for residential and commercial cleaning in Ocean and Monmouth County. However, before you take our word for it, let's explore the qualities you should look for when comparing cleaning services.
Reliability
When you hire a cleaning service, you want them to show up at the scheduled time. If they are late or don't show up at all, it can be more than just inconvenient. As a homeowner, it can disrupt your personal schedule and leave you waiting around for them to show up. As a business owner, it can leave you scrambling to get your business clean and present the proper image to your customers. On The Spot Cleaning Services is fully staffed, so even if an employee is sick or has an emergency, another team member can step and make sure we arrive on time and ready to work.
Experience
As with any type of service you consider, experience is important. Hiring an experienced cleaning service can provide many benefits. No matter what cleaning challenges they encounter – they've seen them before and know how to handle them. They will know the most efficient way to tackle any cleaning task. In many cases, each member of the cleaning crew has a specialty – an area of the home or business they clean regularly and have it down to a science. Hiring a company with extensive experience like On The Spot Cleaning Services will provide you with an efficient and thorough cleaning.

Equipment
A cleaning company is only as good as the equipment they use. You want to hire a company that has professional grade, well-maintained equipment. The right equipment will allow the cleaning crew to properly clean your home or business. If the cleaning service you hire shows up with inadequate or poorly maintained equipment, you won't receive the cleaning you expected. It is best to inquire about the equipment a company uses before hiring them.
Services
Do the cleaning professionals you're considering offer all the services you need? It's important to review all the services they offer. Are you just looking for standard weekly or monthly cleaning services? Residential cleaning typically involves dusting, vacuuming, and cleaning the kitchen and bathrooms. Other services such as cleaning baseboards, window blinds, ovens, and refrigerators are typically considered add-on services. Commercial cleaning requires more in-depth services as a commercial property is used by more people than a residence. The hours of operation are also important. Residential services are usually performed during the day. However commercial services are done after hours so as not to disrupt business.
Insurance
It's crucial that the cleaning companies you are considering are properly insured. No matter how good their reputation is or how long they've been in business, accidents can happen. If something in your home or business is damaged or broken during cleaning, the cleaning service's insurance will cover the repair or replacement.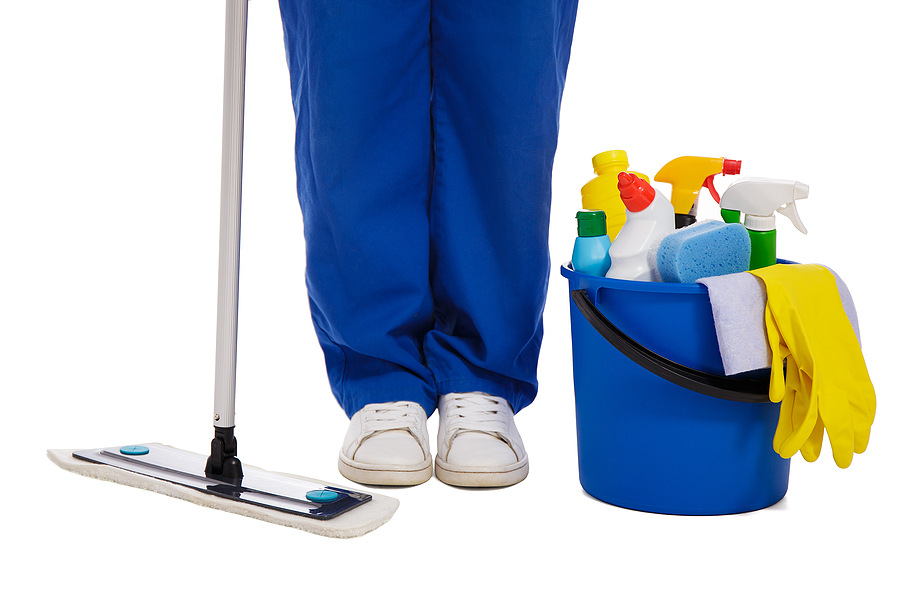 On The Spot Cleaning Services
Are you convinced we're the best cleaning service for you? On The Spot Cleaning Services include both residential and commercial cleaning to make your home or office spotless. Our employees are thoroughly trained and insured. With our experience and attention to detail, you will receive professional results while you sit back, relax, and enjoy your home. Contact us today! We can create a customized cleaning service to fit your needs.