Moving can be extremely stressful and exhausting. The excitement of moving to a new home can quickly be squelched by all the labor-intensive tasks involved. There is all the packing, unpacking, cleaning, and organizing. With so much to take care of, wouldn't it be great to take at least one task off your plate? Hiring a move in cleaning service will not only make the process easier but it will allow you to focus on organizing and enjoying your new home.
Start with a Clean Slate
This is one of the best reasons to hire a move in cleaning service. More often than not, the previous occupants will give the home they are leaving a quick clean and move on. Making sure it's spotless for the next occupant isn't their top priority. Especially when moving into a home that has been previously occupied, hiring a move in cleaning service to give the home a thorough, deep clean can provide a variety of benefits.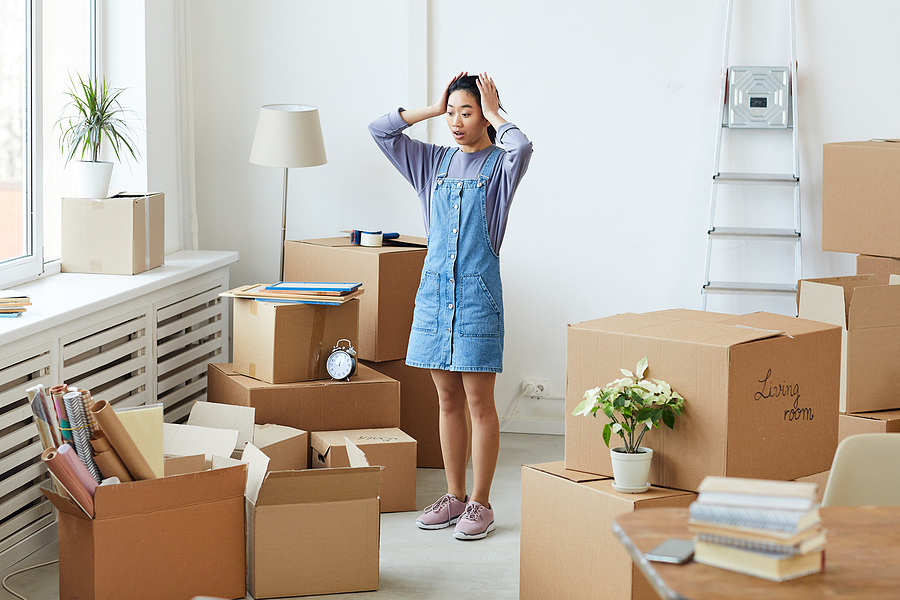 Remove Bacteria and Debris
A move in cleaning service will provide your new home with a top-to-bottom cleaning to remove any bacteria or debris left behind by the previous occupants. This will have your new home smelling fresh and clean the first time you walk through the door. You won't be greeted by any unpleasant odors such as perfumes, scented air fresheners, or cleaning products used by the previous owners. This can be extremely beneficial if anyone in your family has allergies to dust, pet dander, or artificial scents.
Having your new home professionally cleaned can also eliminate germs and bacteria left behind by the previous occupants. Even if it is a brand new home, germs and bacteria could be left behind by contractors, real estate agents, and other home buyers. A move in cleaning service can help you and your family avoid being exposed to these potential health risks.
Forget Searching for Your Cleaning Supplies
When you're standing among the sea of unpacked boxes, the last thing you want to do is figure out which one contains all of your cleaning supplies. Looking around only to find cleaning projects to add to your to-do list can be discouraging and take the joy out of moving into your new home.
Uninterrupted Unpacking and Organizing
Imagine you just opened the box packed with your kitchenware and you're ready to put it away. You open the cabinet door only to find a layer of dust and debris. You can't put your kitchenware in a dirty cabinet. Instead of emptying another box and organizing your new home, you have to stop and clean the kitchen cabinets and drawers. This derails your progress and can even be demotivating. Cleaning the cabinets and drawers could leave you too tired to finish unpacking the kitchenware and you end up leaving it go until later.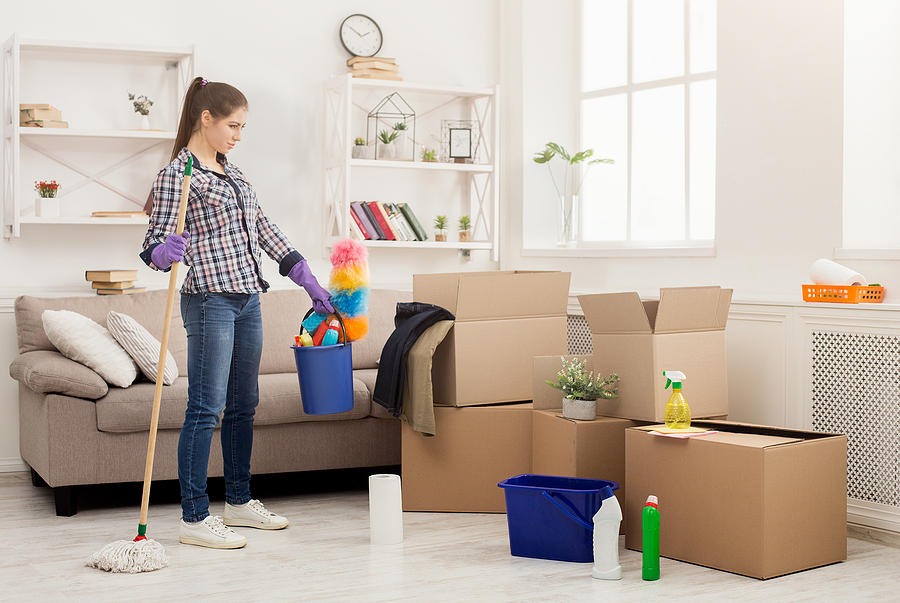 Move In Cleaning Service – It's Not Just for New Homeowners
Real estate agents can benefit from hiring a move in cleaning service as a perk for their home buyers. Often real estate agents will give new homeowners a bottle of champagne or some type of congratulatory housewarming gift. Hiring a move in house cleaning service to get their new home in tip-top shape before the movers arrive, might just be the best housewarming gift ever!
Professional Move In Cleaning Service
There is so much to do when moving. Eliminate some of the stress and spend more time enjoying your new home. On the Spot Cleaning offers both residential and commercial cleaning services. Our expert staff can have your new home spotless and ready for you to move in. With our experience and attention to detail, you will receive professional results and focus on more important things than cleaning. Contact us today! We can create a customized home or office cleaning service specifically for you.