A clean and well-maintained office or commercial space is important for making a good first impression on clients and customers. It can also improve employee morale and productivity. When it comes to keeping your business clean, you have a few options: you can do it yourself, have your employees do it, or hire a professional commercial cleaning company. Here are some reasons why hiring a commercial cleaning company is the best choice for keeping your business clean.
First Impressions Matter
As we've already mentioned, the cleanliness of your business significantly impacts how potential customers perceive it. First impressions are everything – they can be the deciding factor in whether or not a person will do business with you. A cluttered office or unkept retail space can signal to customers that you don't take pride in your business or the products and services you offer. Is that the message you want to send? A commercial cleaning company can make sure your business is clean and inviting – something you can be proud of and customers will appreciate.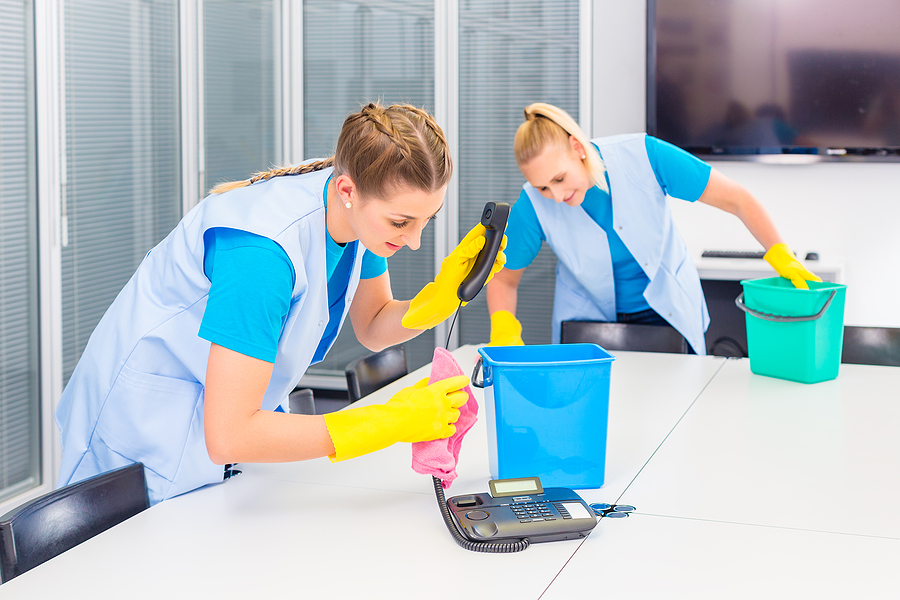 Professional Results
Some business owners. especially those with a small business, often try to take care of the cleaning themselves or delegate to their staff members. They see it as a way to save money. However, there are better ways for a business owner and their staff to be spending their time. Cleaning can often become a lower priority and not be done thoroughly. When you hire a professional cleaning company, you can be confident that the job will be done right. Commercial cleaners have the experience and equipment to get your office or commercial space spotless in no time.
Workplace Happiness
You may think that the cleanliness of your workplace has no effect on employee morale and productivity, but it does have an impact. A dirty, unmaintained workspace can make employees feel unappreciated and as result, they become less invested in their jobs. This can lead to reduced productivity. substandard customer service and increased employee turnover. Professional cleaning will also help to eliminate germs and bacteria, resulting in reduced workplace illness and absenteeism.
Save Money
Yes, it's true, hiring a commercial cleaning company can save you money. Think about all the ways a dirty workplace can have a negative effect on your employees. All of those costs you money. Lower productivity, training new employees, and the potential for lost business significantly outweigh the cost of a commercial cleaning company. Hiring professionals to keep your business sparkling clean is a wise investment.
Convenience
Once you hire a commercial cleaning, you don't have to worry about keeping your business clean. It will be taken care of for you, allowing you and your staff to focus on other aspects of your business. It will also ensure that your business makes a great first impression. Knowing that your business will always look its best will give you peace of mind and make it more enjoyable for you and your employees to come to work each day.

Need a Commercial Cleaning Company in Toms River NJ?
Once you understand all the benefits a commercial cleaning company can provide, it's easy to see that it's a wise business investment.
At On the Spot Cleaning, we understand that a clean working environment enhances your employees' productivity, health, and work experience. We work hard to earn your trust and confidence and customize our commercial services to meet the specific needs of your business.
On The Spot Cleaning maintains the highest cleaning standards through hard work and professionalism. Our goal is to create strong relationships with our customers by going the extra mile. Contact us today for a free estimate!