Many homeowners think that professional home and carpet cleaning is too expensive to consider. They may indulge in the occasional carpet cleaning but usually fail to see all the benefits of having their homes and carpets cleaned on a regular basis. Many of these benefits can have a positive effect on your home's environment and the health of your family. Once you understand the impact it can have, you may reconsider investing in professional home and carpet cleaning.
Reduce Allergens
For those who suffer from allergies, professional home and carpet cleaning can be a lifesaver. Dust is one of the most common allergens. It can cause itchy eyes, a runny nose, and cause or aggravate respiratory issues. A cleaning service will use professional-grade equipment like vacuums with HEPA filters to eliminate as much dust as possible. That combined with the fact that their only responsibility is to clean your home, a professional cleaning service will provide a more thorough cleaning than even the most fastidious homeowner.
The same goes for cleaning your carpets. The fibers in your carpet can trap a variety of airborne pollutants, Including chemicals, dust, and dirt. From vacuuming to shampooing, professional-grade equipment will provide your carpet with a much deeper cleaning and significantly reduce allergens.
Eliminate Hidden Dirt
Some dirt, debris, and bacteria are too small to see and can easily be overlooked during normal household cleaning. Regardless of how clean they may appear, all of the soft surfaces in your home probably contain microscopic dirt, bacteria, dead skin, and pet dander. While you can wash your linens and dry clean your drapes, your upholstered furniture and carpets are another story. A household vacuum and rental carpet cleaner can't provide the same level of cleaning as professional home and carpet cleaning.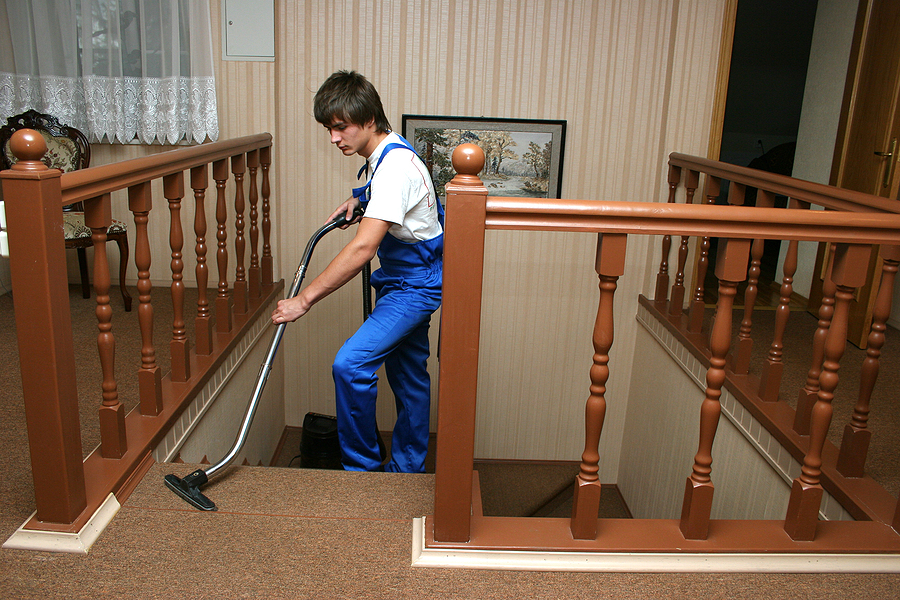 Protect Infants and Toddlers
Infants and toddlers are constantly crawling on the floor and climbing on the furniture. Because they're prone to infections and illness at their young age, it's important to keep your home as clean as possible. A professional service that offers home and carpet cleaning can provide those homeowners with little ones in the house a healthier environment and peace of mind.
Banish Bathroom Bacteria
The bathroom is a breeding ground for germs and bacteria such as fungi, gastrointestinal viruses, e-Coli, and salmonella. Though they may look and smell clean, these germs and bacteria can still be lurking in your bathroom and present a serious health hazard. When it comes to your bathroom, you need to go beyond clean – it needs to be sanitized. A professional cleaning service will use the proper techniques and professional-grade cleaning agents to achieve a germ-free environment.
Reduce Stress
Many homeowners consider professional home and carpet cleaning a luxury. While it's true that it can relieve stress, a reduced level of stress can improve our overall health. With today's busy lifestyles, keeping up with the house cleaning can be stressful. You can often be too busy with work, errands, and your children's activities to devote the time necessary to do it thoroughly.
Coming home to a house in need of cleaning and being too tired to do it can cause more stress. So can lugging home the rental carpet cleaner and wondering if it's really getting your carpets as clean as it should. Did the people who rented it before clean it properly before returning it or are you just spreading around more germs? Having your home and carpets professionally cleaned can remove that doubt, allow you more time to relax, and help eliminate stress.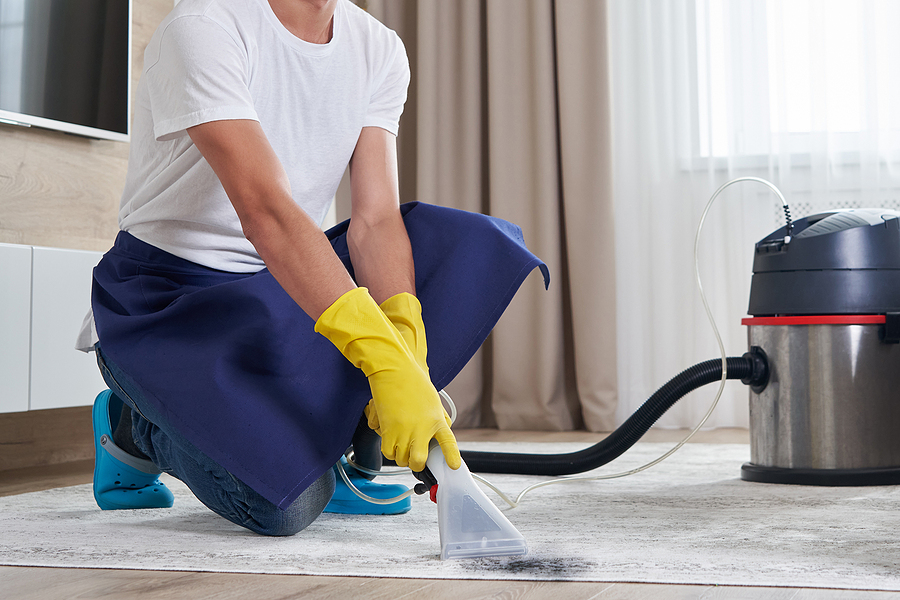 Professional Home and Carpet Cleaning
Now that you understand the benefits of professional home and carpet cleaning, still think it's not worth the investment? If you're ready to have your home and carpets professionally cleaned, give us a call. On the Spot Cleaning offers both residential and commercial cleaning to have your home or office ready for the holiday festivities. With our experience and attention to detail, you will receive professional results while you sit back, relax, and enjoy the holidays instead of stressing over them. Contact us today! We can create a customized home or office cleaning service specifically for you.